I enjoy being frugal in all aspects of my life and beauty is no exception. So, I've been searching the internet for DIY beauty treatment the easiest I came across was homemade facial scrubs.
One of my favourites was the gothically gorgeous Black Friday's skin lightening facial scrub. Also, this proves how out of touch I am with the viral community, I had no idea who she was until watching her videos. I personally prefer Youtube as a source of entertainment and ah, that's how you do it. Black Friday's vlog have provided me with many hours of excitement when cooking or the dreaded washing up.
After using the scrub for a couple of weeks, I'm more than happy to recommend it. I've noticed a general improvement in my complexion and sense of wellbeing knowing what I'm applying on my face.
It's hard to tell if my skin improvement is just down the scrub alone or whether it's combo of my new skin regime and avoiding coke.
Unfortunately, I have every combination of skin imaginable including sensitive, oily and dry. Just to add insult to injury, I have suffered from acne prone skin from the age of 11 and still prone to spots at the age of 27 finding anything to work has been a nightmare.
My new routine consists of using Boots' brand of Witch hazel and tree tea form (£3.50), then I use Nivea's Daily Essential Daily Essentials Sensitive 3in1 Micellar Cleansing Water (£3.69) mixed with Boots Tea Tree & Witch Hazel Cleansing & Toning Lotion(£3.50). For moisturiser, I use a combination of Boot's baby castor oil & zinc and Nivea's soft posting cream. The castor oil and zinc (£1.59) feels greasy when applying, it appears to soothe my skin, it doesn't really moisturise my skin in comparison to the Nivea soft that works.
All prices are based on Boots' prices, all except the moisturiser I get from Poundland.
Now, I wanna chat about makeup, I'm one to talk. since I only small makeup bag worth. So, I've
started stocking up on my make-up. Below is my kitty make-up bag.
As stated in previous posts, my style is sombre, unadventurous and pretty boring; the same goes for my make-up. I prefer the ethereal goth look style, and I take inspiration from Patricia Morrison's style rather than Siouxsie Sioux.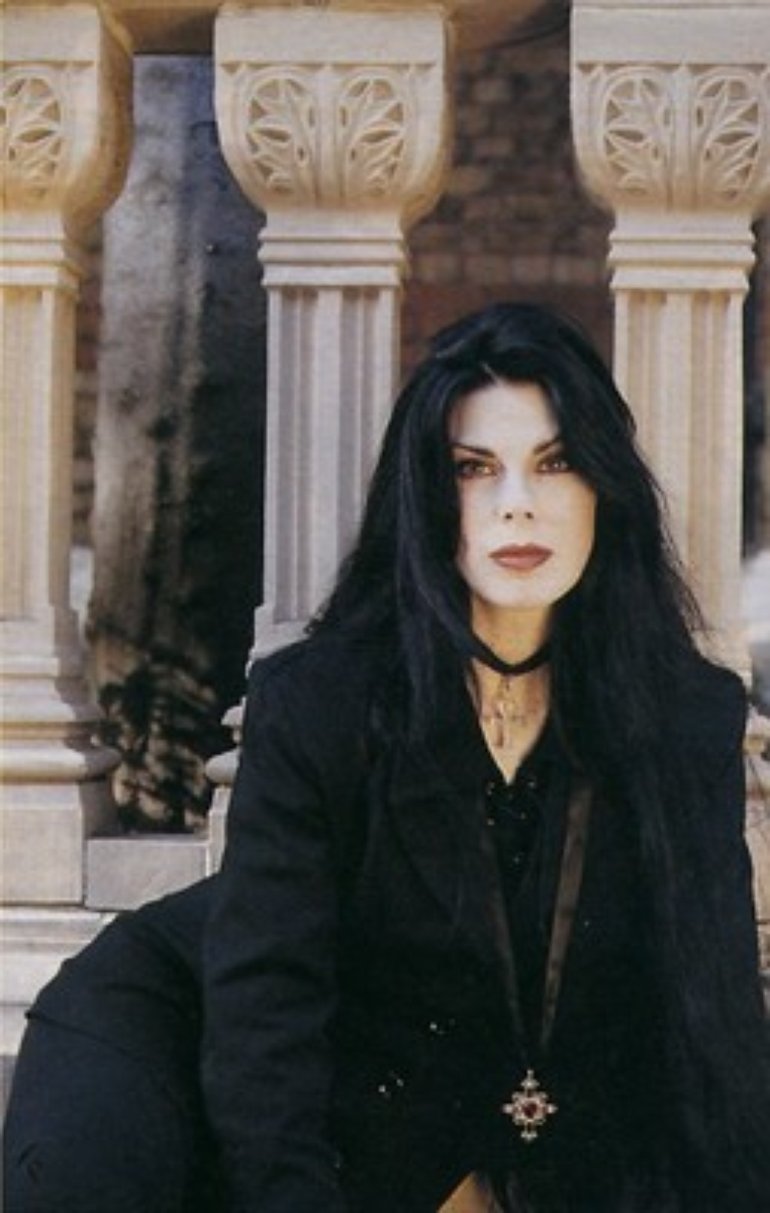 I often purchase my eye shadows and pressed powders, the translucent powder suits my colour, from Poundland. I also came across a Hello Kitty Halloween eye shadow and a Nightmare Before Christmas eye shadows. I've heard of cases where Poundland has sold out of date makeup but from my experiences I've never had problems. I rarely wear lipsticks because it never stays on longer than half hour, and I need to continually re-applying it. I picked up dark purple from Poundland, and Primark have started selling makeup, I purchased a gorgeous have a deep red known as crimson
midnight, I bought it, just for the name alone.
.