Younger generations have assisted with the resection of traditional crafts that may have been lost, have facilitated the resurgence of interest in old crafts. Sewing and dressmaking appears to be the most prevalent with research from the Craft & Hobby Trade Association (CHA-UK) has 3.5 million people sewing and in between 2013 and 2014 433,000 started.
In the UK, the combination of the recession where people have seen an increase in living costs and the reduction of incomes has led to people adopting
a make do and mend attitude salvaging clothing that are still wearable. Another contribution is
people's more aware of disposal fashions has on the environment
The media has been producing televisions shows that encourage people to take up crafting the first were The British Great Bake Off and Kirstie Allsopp's variety of craft shows. Her first show I can't remember the name of the show, but it involved exploring the use of homemade crafts to decorate an old dilapidated cottage, she'd purchased in Cornwell.

These shows have led to the surge of armature crafter shows like the BBC's The Great British Sewing Bee. Even after speaking to both my sewing tutor who said the show did create interest and talking to fabric departments sales assistants they've found a tempory increase in sales.


Particularly, in the alternative community there has always been a DIY vibe, for example during the punk and early days of the goth movements many people altered and made their own clothing as a way of revolting against the mainstream fashion and society creating a unique aesthetic. Many alternatives desire to be individual, to purchase unique clothing or one-offs can be extremely expensive and let's be many honest most couldn't afford it. Where sewing provides a cheaper alternative allowing people to create one-off pieces tailored to personal styles and fitted the to their individuals body shapes.
Above is Kitti Pilla from Australia, who owns her

Wollongong Workshop; designing and creating alternative clothing using her sewing skills to create her own business.
Sometimes sewing can be more expensive than purchasing off the rack clothing; especially purchasing fabric and equipment p
articularly sewing patterns can be quite expensive, despite being reusable they're often made of delicate tissue paper that is prone to damage. Over the last few months, I've been researching the internet to find free sewing patterns to download, there are some downsides such as finding the exact sewing patterns, measurements, finish, the cost of ink usage, the time it takes to construct the pattern and correctly fitting the pattern. Personally, it's still worth it for saving money.

These are some of my favourite sewing patterns; I have found:
The sorbetto top would make a gorgeous gothic summer top designed by Colette based on sixties style Source
Source

I like this top to creates an interesting look, and I like the contrasts top.I'm hoping to create one I am planning to alter the sleeves to create one with lace contrast.top and sleeves with a black jersey top. The top has optional peter pan collar.To download top Contrast cotton top
I like this top due to the ruffle detail, and I think it would look great and be ideal for the summer. Download from Ruffle top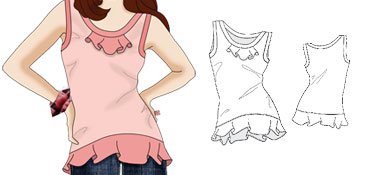 This design reminds me of a classic romantic gothic aesthetic with flowy sleeves. Download from Raglan blouses with flare sleeves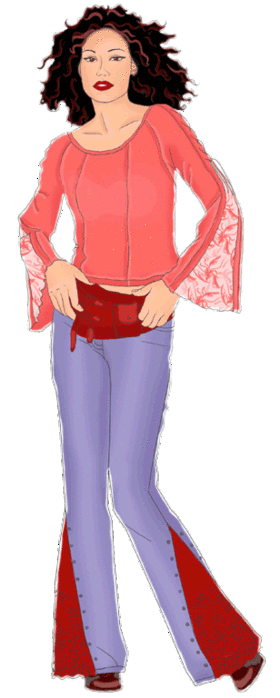 I found this pattern of a gorgeous cardigan download Aspen Cardigan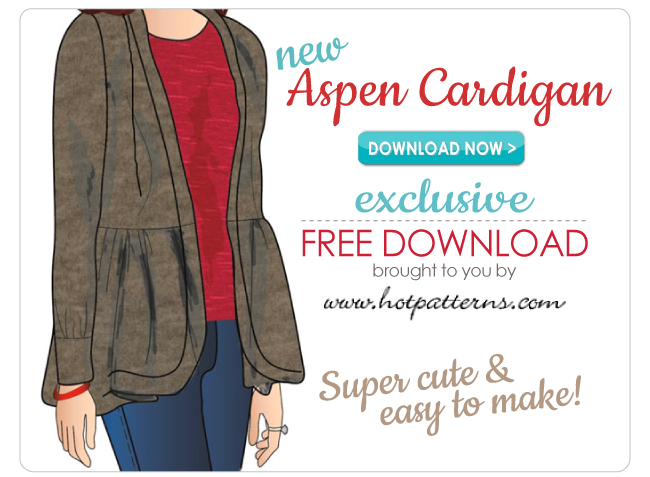 I like this skirt pattern as it has a lovely floaty look, and I used the pattern it's a very easy but effective pattern to use. I

t could be adapted into a square

to

create a pointed edge to a create a witchy feel

. To download select on

flouncy bouncy skirt

.
Source
I love this fitted dress, especially the ruffle detail that looks fantastic with the ruffle part trimmed arch style lace. To download click on the Ruffled coffee dress. For this pattern, you will need to add seam allowance for the dress to fit. I even like the above idea of adding a ruffle to the dress turns more into a lolita dress.
I thought I would include a bag, a satchel I tend to use more satchels and backpacks. I like this design as a purse. Download a Gothic Lolita Bag
Source
I like this type of design bag for general use, especially if I'm carrying a tablet. This project doesn't have a pattern, but it does have instructions on how to
Source
While researching the website, that has a variety of bags. Click on Bags
During my research, I came across these cushion kitties and thought if used a more gothic style fabric these would make cute kitties or even adapt the faces. I showed these to the boyfriend he found them disturbing, but I love them. Click download the cute kitties.
Source