Work
Over the last few weeks, things feel as though it's been a world wind of events. I'm fortunate with my new job; I have the most amazing and supportive manager, who allowed me to complete admin work from home, was productive and allowed me to go away on holiday.
The last two weeks has meant my holiday posts will have to wait, but I'm still writing them. I've completly left call centers work because of the various issues, but mainly to do my hearing. My new job is an activities coordinator working in elderly health care faculties. I have worked as a care assistant and studied to become a surgical nurse and I am familiar with research-based practices. My manager wants to adapt and use evdience based practice, for me it meant copious amounts of research. This role has meant more admin work than, I realised, and I only work three days a week, which is great at the moment because I have so much going on in my life. I've contemplated and reached a decision to get the activities programmes fully operational, I need to engage more time at work. I've opted to work full time for the next month or so. At the moment, I feel disappointed, frustrated and feel that I've made little impact. Due to various things going on at the home, which I won't mention, but things have been tempestuous, I want to change that and create some stability for the residents.
On a personal Life
I have decided to stop volunteering at the library and attending my knitting group to focus on work for the time being; it's something I am not happy about; unfortunately, needs must. Even though, I've just starting knitting my first beret and using my first pattern.
I was excited, I've met someone through the couch surfing community, it's wonderful to meet some new. I've wanted to meet new people particularly more women, as I know more men than women it's nice to be able to talk about female things like fashion and bags lol, or crafting. We went to a local Turkish café for tea and köfte wrap (köfte is minced meat mixed with spices and onions), it was so tasty. We looked around the town to a few of my favourite places, then bag browsing at expensive bags and ended up my favourite tea café. The cafe all the tea's are served in a teapot; I had mango Royal tea blends she ordered milk oolongs. It was fun, and we agreed to meet up soon.
Over the few weeks, I've been trying to adopt a new philosophy by adapting my lifestyle, as I've been purging the clutter by getting rid of clothes that are too small or rarely wear. Also, I've got rid of tonnes of clutter, if feels as a relief to get rid of stuff. , I've wanted to a limit unnecessary expenditure and live on a budget. I still continue to spend most of my money on food to eat out, so I need to stop eating out
Despite getting rid of the clutter, I've been undisciplined and allowed the cycle to continue where I've been purchasing more things again. With the upcoming festive period of Halloween beginning and the temptation becomes more irresistible. I've been good and avoiding the charity shops, but the allure bargain shops are still tempting. I wanted to share some of the recent purchases:
I went shopping in Primark to look around since they're starting to stock their autumn and winter clothing.
I apologise for the poor photos I've lost my mobile and couldn't find my camera.
I found two top for £3.50 I loved this one as I loved the colour with star patterns; I love stars and the colour it's a mauve colour than grey, poor quality camera on my tablet.
I loved the grey and black stripe pattern, unfortunately, I didn't release the top were a cotton and polyester blend, I hate anything polyester even if it's low as 20% the tops are quite thin and I probably will wear vest top underneath.
I avoid buying Primark shoes but I had these style of shoes before reasonable quality and for £6, I can't complain. I wanted to purchase a pair of converse but can't afford it at the moment.
I Bought a new netbook bag for £6.99 from eBay, as my current one was starting to get tatty, but is harbouring the smoke of smell and difficult to clean. I remember seeing this same one a few year ago when I went back to purchase it they were all gone.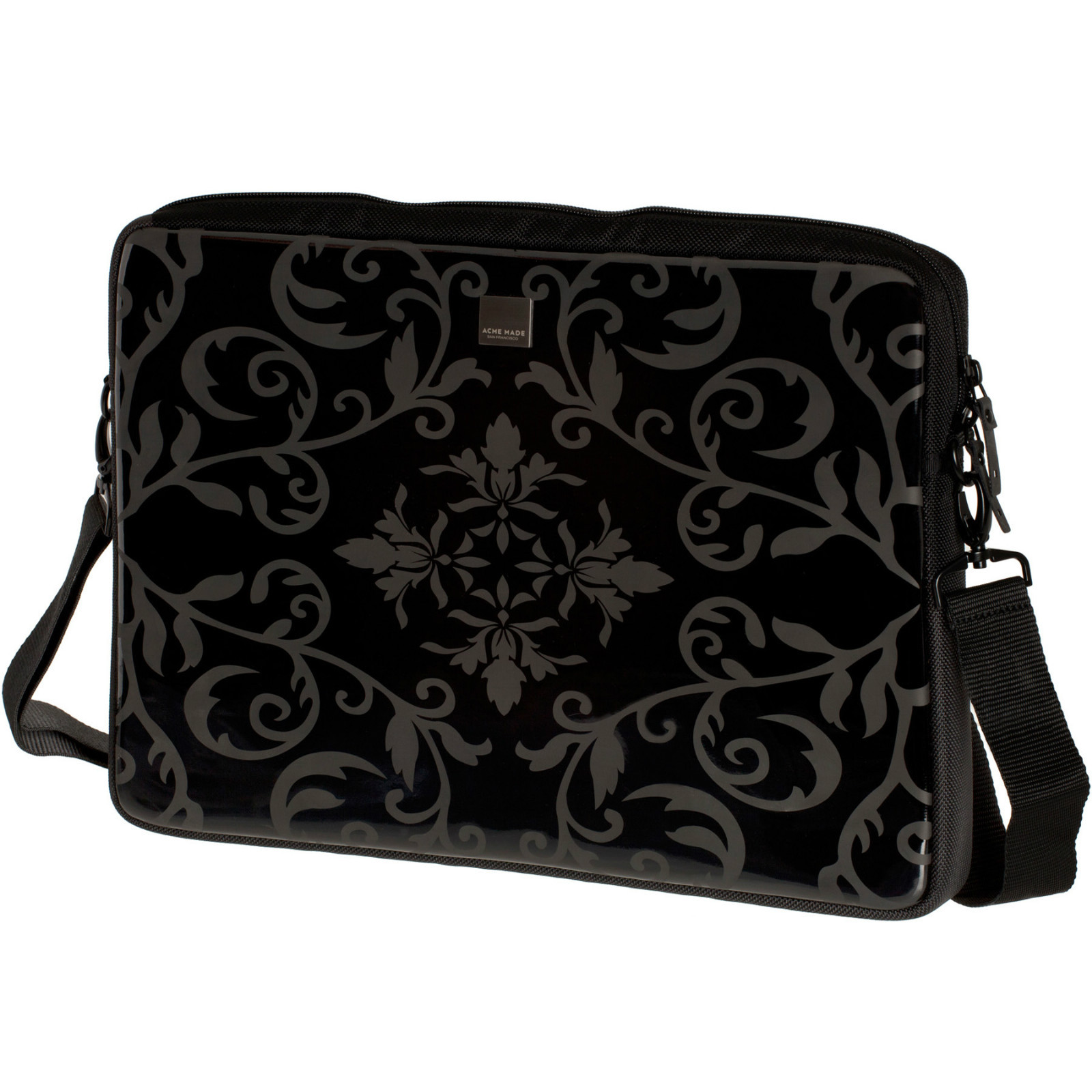 After reading a blog post by Madame Mari Mortem
post
about a review of a pattern she got me inspired to sew, especially since I am starting my sewing class this month. I've brought this patten and look forward to testing it out